San Jose's Leading Strength & Conditioning Facility
HSC is a place where busy working professionals regain control of their bodies and build up their strength so they can level up their lives! Whether it be personal training, semi private or group classes our community is always helping you to realize your true superpower and live more life.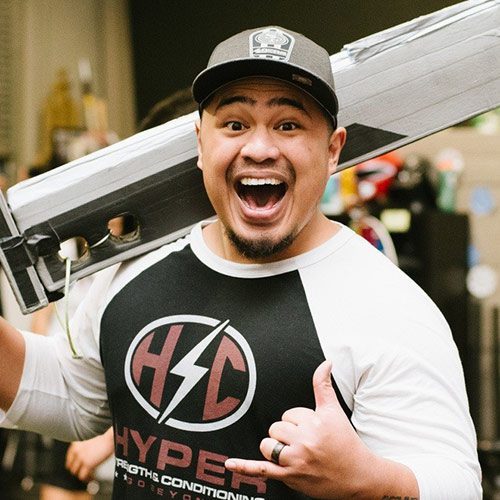 Austin is an award winning coach being ranked among the Top 20 (2012) and climbed to Top 10 (2014) Personal Trainers to Watch in the World by Life Fitness. He's worked with a wide range of clientele in the industry from the silicon valley tech worker to NFL & UFC Athletes.
In over 10 years of coaching in the fitness industry he has worked with organizations such as the Oakland Raiders, Life Fitness and EXOS Human Performance. Later he ventured into corporate fitness and worked with tech companies such as Intuit, Paypal and ebay on their health and wellness programs.
As he trained as a young athlete to now a seasoned coach he was always enamored by the hero's journey mythology you commonly find in today's superhero movies. He dreamed about one day opening a facility that melded the worlds of fandom and fitness in to one; enter Hyper Strength & Conditioning (HSC).
Hyper [ taken from the term HYPER-bolic time chamber where Saiyans would train to further increase their powerlevel in the Dragonball Z universe.]
He co-founded HSC with his wife to create a haven for all nerds to level up their stats and turn into their own superheroes one workout at a time.
He also created the Nerdout & Workout Podcast where he has extended his nerdout and workout reach globally.
He's a huge Disney fan and binge watches FRIENDS when he creates strength programs.
Special Move: Sword of a Thousand Truths
Credentials: CSCS, CPPS, USAW L1, RFT, FRC, XPS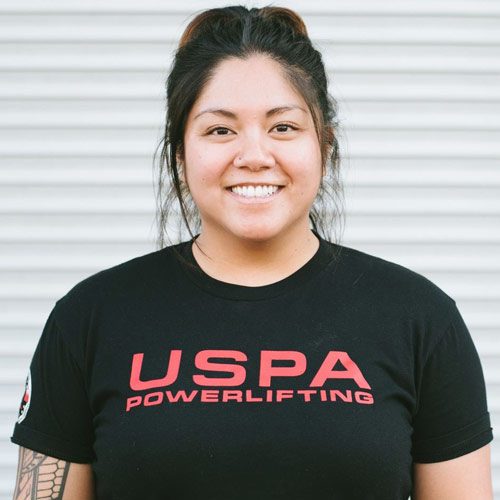 Kim aka "Coach Kilo" first worked out at HSC before becoming a trainer and eventually a co-owner.
She started hanging out with fellow members at the gym. She encouraged them on new ideas and how to better themselves without feeling judged. They became a family to her.
She's a third degree black belt in Taekwondo with 15+ years of training under her belt. She's also USPA Powerlifting Coach having competed in multiple Powerlifting Meets. She's also pretty loud.
She's really into 90's anything, including freestyle remixes and slow jamz.
She currently heads our Level Up Powerlifting Program and day to day operations.
Special Move: Justice Kick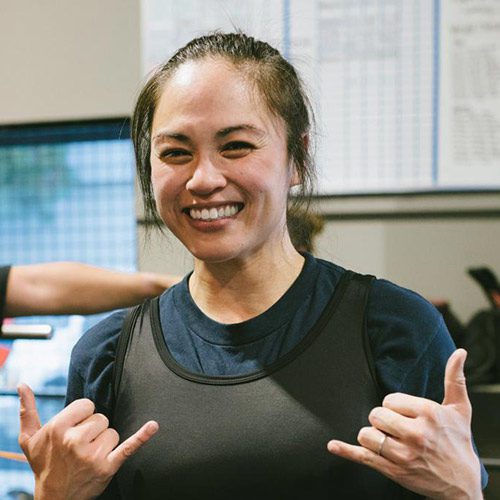 Jozelle has a passion for figuring out why certain trends become popular. Being a Berkeley Grad in Biology she nerds out about anything that has to do with experimentation.
She used herself as her own test subject by jumping into the world of Powerlifting as a newbie. As she developed her strength based she found it very rewarding to be able to feel like a bad ass while lifting heavy ass weight. She's also a huge Harry Potter fan. She claims she's Hufflepuff but the sorting hat officially placed her in Ravenclaw.
She co-founded HSC with her husband because she believed in the community that was being developed around their cause.
Special Move: Silent Rage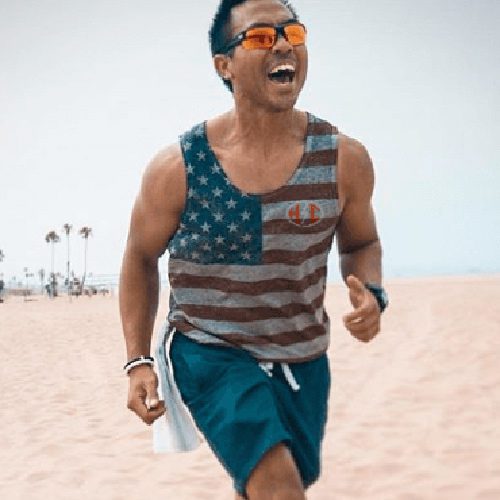 Anthony Perez is our Head Strength & Performance Coach who oversees all of our programming and coaching development
Anthony's dynamic and scientific methods to training have helped dozens of professional athletes and non-athlete clients alike improve not just physically, but efficiently.
Anthony is the personal performance trainer for numerous NFL players including Super Bowl Champion Brandon Marshall (Denver Broncos), Malik Jackson (Jacksonville Jaguars), Bradley Roby (Denver Broncos), actress/singer Lil Mama, and makeup artist Shayla Mitchell.
In addition to developing custom programs for strength/weight loss, Anthony is also recognized for his speed programs and boxing regimens.
His training programs include a balance of more than just strength training and weight loss, but also an emphasis of flexibility/mobility, core dynamics, plyometrics, and metabolic training.
Special Move: Falcon Punch!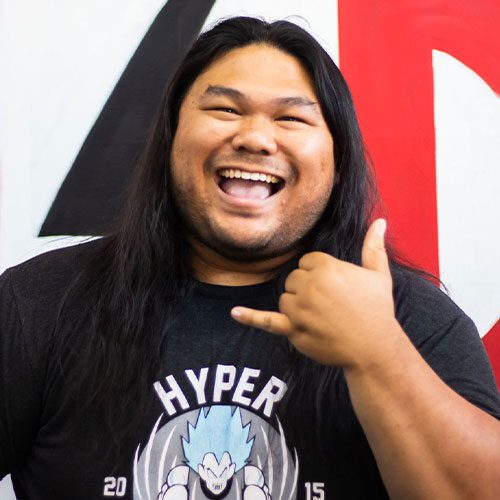 Jessie has had a wide range of experience when it comes to member services. With years of customer service under his belt he is able to go beyond for each of our members and staff.
He is currently studying to become a Personal Trainer with the hope to help others surpass expectation and overcome their own self doubt and elevate to the next level.
He is a huge fan of My Hero Academia and always talks about how All Might inspires him to become stronger each day.
Special Move: United States of SMASH!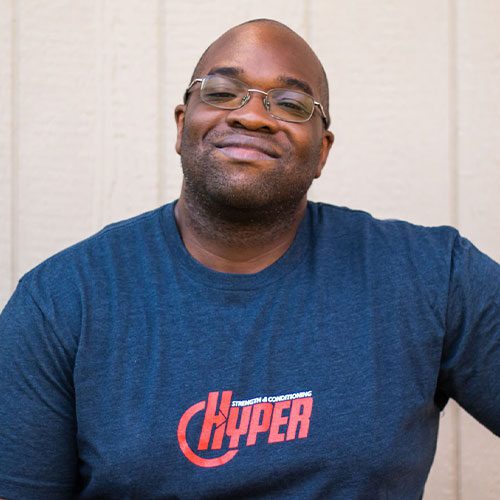 My name is Kolin Daniels aka Dark Chocolate Mint aka Swolechalla, aka K'Challa, aka Kakarot aka The Killa from Zambia. I have been competing in powerlifting and weightlifting for 5+ years, placing in multiple competitions over my career.
I graduated from San Jose State University with a degree in Nutritional Science w/ emphasis in Sports Nutrition and have given consultation to multiple members in the gym. The things I nerd out about are video-games, particular animated shows and cartoons, weightlifting, nutrition and cooking. I really enjoy the science of cooking foods and meals for people. I have a terrible sweet tooth and will consume anything sweet in my path. I can't wait to assist you on your journey of becoming a better version of yourself. Get ready to squat everyday.
Special Move: Drop the Beat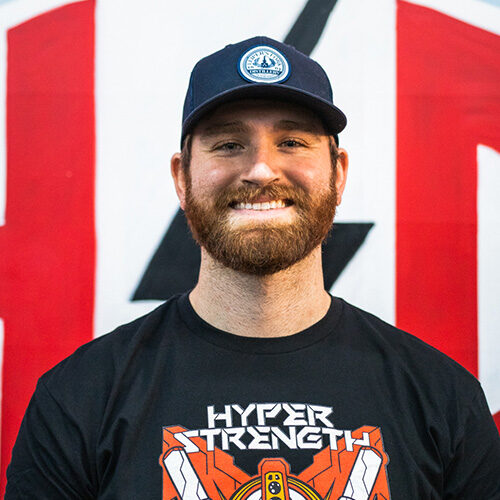 Shane takes the approach of movement pattern based programming to reduce risk of injury and increase sports performance. Shane emphasizes to every client his two most important values for training: Effort and Execution.
Shane has worked with hundreds of youth athletes and takes a simple, but effective scientific approach to provide individualized training for each athlete.
Shane's experience includes working with the SJSU Athletic Performance Department where he had the opportunity to program and lead the training for the Baseball, Volleyball and Beach Volleyball teams as well as assisting with Football and Tennis. Shane's experience also includes directing a club Volleyball Strength and Conditioning program as well as working with a Junior Hockey Organization.
In addition, Shane works with non-athlete clients and takes the same programming approach to improve quality of life and promote a healthy lifestyle while maintaining a fun and focused environment.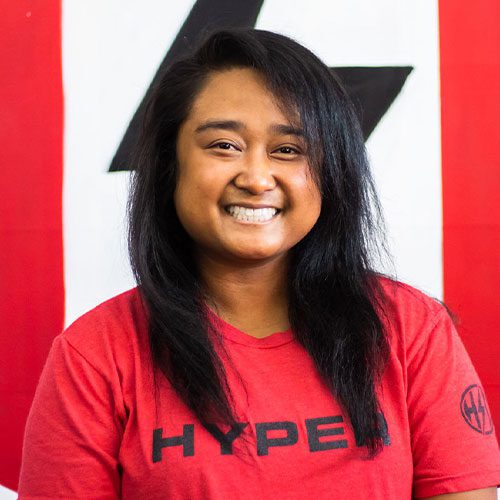 I have been a trainer since 2017.
I graduated from The University of Hawai'i at Mānoa with a bachelor's degree in Kinesiology and Rehab Sciences. With five years of training experience, I have worked with student athletes at Tactical Strength and Conditioning and the general population at commercial gyms; all helping clients achieve their goals through strength and conditioning.
I am here to guide and teach, build self confidence in the gym, and help you get stronger all while having fun! Seeing my clients achieve their goals in the gym that transfer to overall success in life gives me joy.
If I'm not in the gym, you can find me eating ice cream or poké, while listening to music or binge watching Disney movies.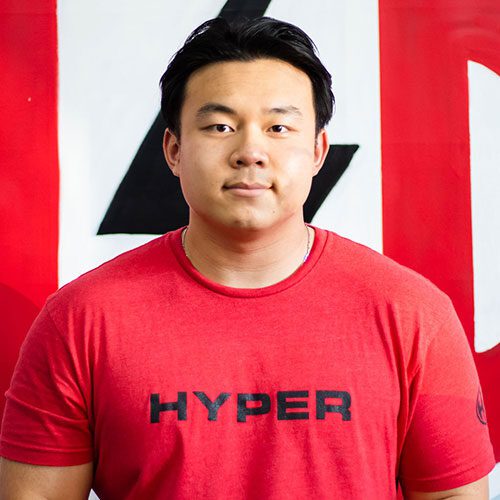 Hey guys! My name is Phillip! I am currently working on my BA in Kinesiology with a concentration in Rehabilitation Sciences at SJSU. My fitness journey started my freshman year of high school where I had promised myself to make a change. I was overweight almost the entirety of childhood years. I've always known the issue was there, but had brushed it to the side, laughing it off and not seeing it as a major problem. It wasn't until I started noticing my health and fitness level beginning to affect my everyday life, both physically and mentally, that I knew I wanted to be different and improve every aspect of myself.
I have dedicated years to doing this very thing. Being better. I have learned a lot and want to help spread what I know and help people get to where they want to be.
Helping people is all I have ever wanted to do. I will be your dedicated coach, biggest motivator, and friend in the gym. Come train with me and we'll have fun and get better together!
Why You'll Love Training With Us
Tailored Fitness Programs
No one-size-fits-all programs here! We'll tailor our program to your individual needs and goals to ensure you get results that matter to you.
Professional Coaching Every Session
At every session you attend, you'll receive specialized advice and support from our professional coaches.
Community & Accountability
Make friends and inspire one another. Challenge and motivate your peers and hold each other accountable.
A Whole Life Approach
We don't just focus on one aspect of fitness. We focus on fitness, diet, lifestyle, sleep and all the things that can influence your goals.
Convenience
We provide online coaching from the comfort of your own home, outdoor training at your home, and training at your local outdoor areas.
Free Guides and Downloads
Stay on track wherever you are with our free guides and downloads. Click here to get instant. access to our latest guide.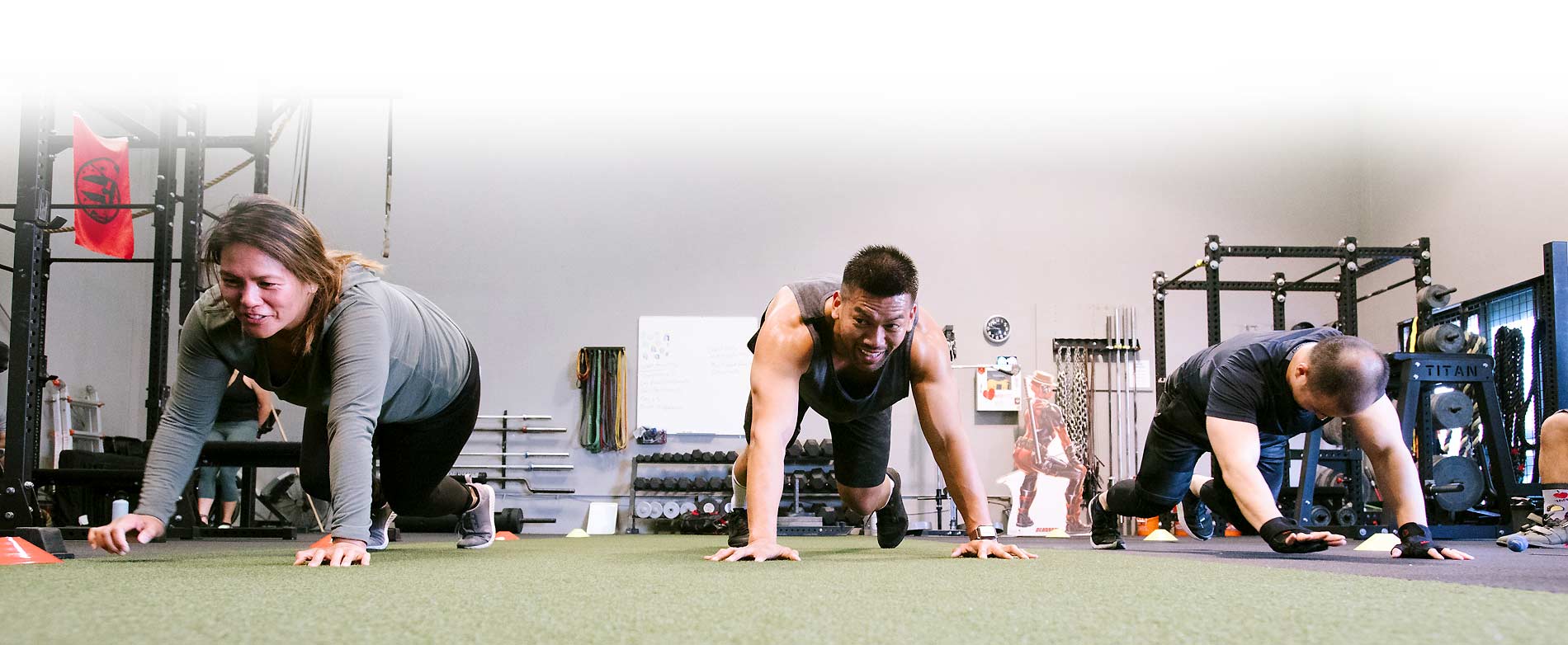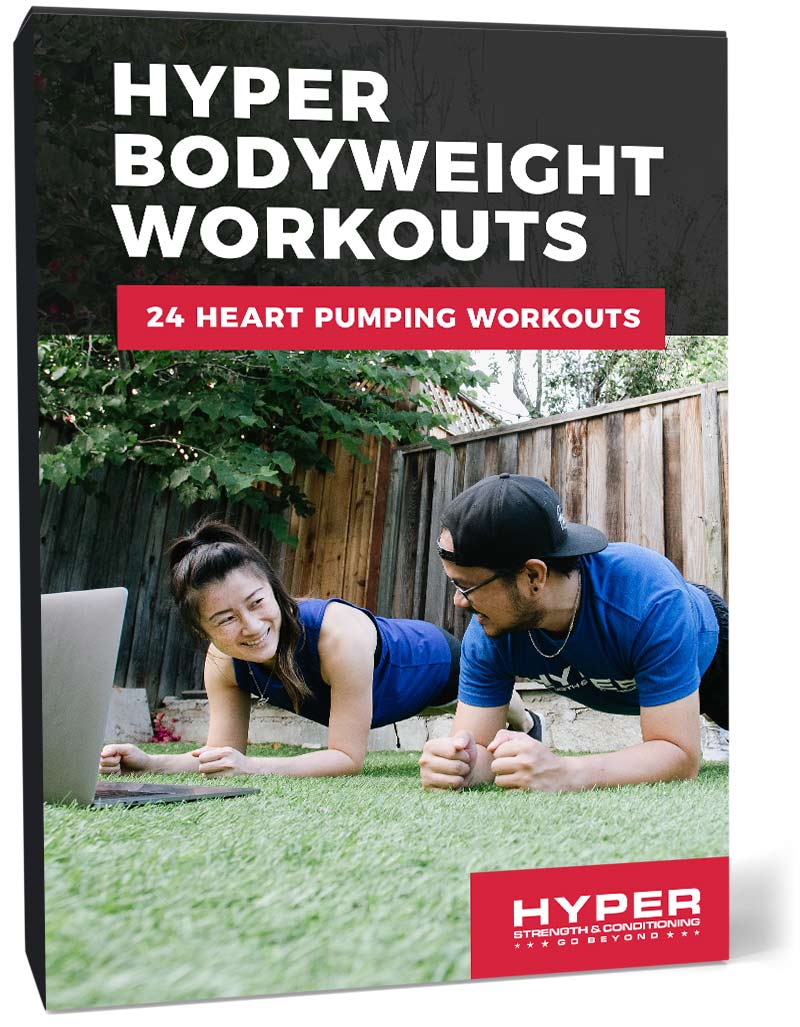 YOU CAN START NOW WITH OUR
free

4 WEEK HYPER FAT LOSS PROGRAM FOR BEGINNERS
Gain access to our app with 24 workouts by coach Austin and start leveling up at your own convenience
Download our free program that also includes nutritional guidance for gym newbies and start taking steps towards real results. This isn't even your final form!
START NOW WITH OUR
free

4 WEEK HYPER FAT LOSS PROGRAM FOR BEGINNERS
Gain access to three free workouts by Coach Austin and experience what HSC is all about!
Download our free program that also includes nutritional guidance for gym newbies and start taking steps towards real results. This isn't even your final form!